Our Story
Although A&A Express was founded in April 2004, our family has been dedicated to providing consistent transportation solutions for 4 generations. With over 50 years of dedication and service in this industry, our team is prepared to handle just about any job that comes our way. In order to provide even more solutions and services for our customers at a higher capacity, A&A Logistics was formed in March 2018. We aren't just highly experienced and knowledgeable about transportation though; trucking is our passion. When you choose A&A Express as your solution provider, we work hard to exceed your expectations and provide a memorable experience for you.
Our Process

Before we can provide a transportation solution, it's vital that we understand the challenge. Our team works with you, gathering information from your shipment's freight class to the required timeline. Once we've determined your precise needs, we get to work creating a solution to meet those needs and provide you with the pricing information you need to make the best decision. After credit approval, our team sets the plan into motion, dispatching the details to our drivers and monitoring progress until your shipment arrives safely and your project is complete.
Our Fleet
We own, operate, and maintain a fleet of 65 trucks and 125 trailers, including dry van and flatbed trailers. This allows us the flexibility to provide a wide range of transportation and logistics solutions for you, including OTR TL, LTL, and oversize freight. We also offer local TL and expedited service for those urgent shipments that need immediate attention. From small packages to heavy machinery, we can get it where it needs to go safely, quickly, and efficiently.
Because we understand that our team is vital to our business operations, we value each employee as a member of the A&A family. Our unique personnel is our strongest asset, and each individual upholds a high standard of personal accountability to maintain a safe, positive, and successful workplace for all.
Our Commitment to Safety
At A&A Express, we prioritize safety above all else. Because our employees are our most valuable assets, we maintain consistent, quality training and recruitment company-wide. This ensures not only the health and safety of our team, but consistently safe and successful on-time delivery of customer freight as well.
Our Reach
Our drivers are able to deliver anywhere in the 48 states across the continental US, and even into Canada. Whether you need to ship to Phoenix or Vancouver, our team can get it there on time.
National 2019 Mid-America Truck Show (Louisville, KY)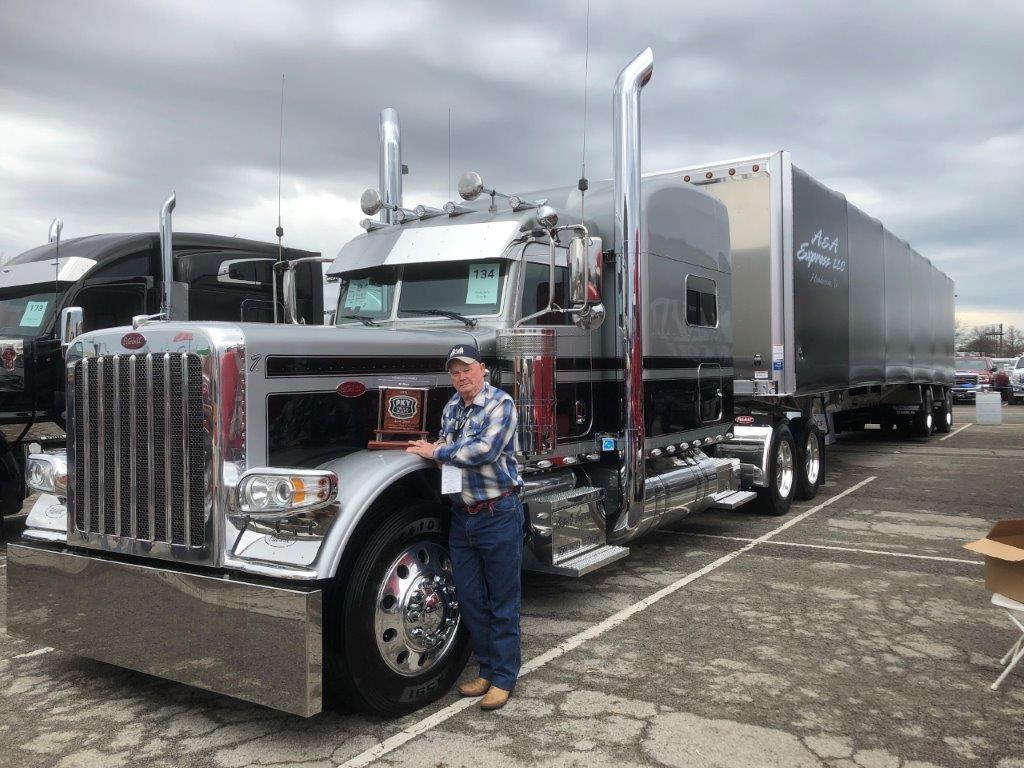 1st Place – Company Combo
Robert Gladish
Truck: 2017 Peterbilt/389
Trailer: 2020 Reitnouer/Big Bubba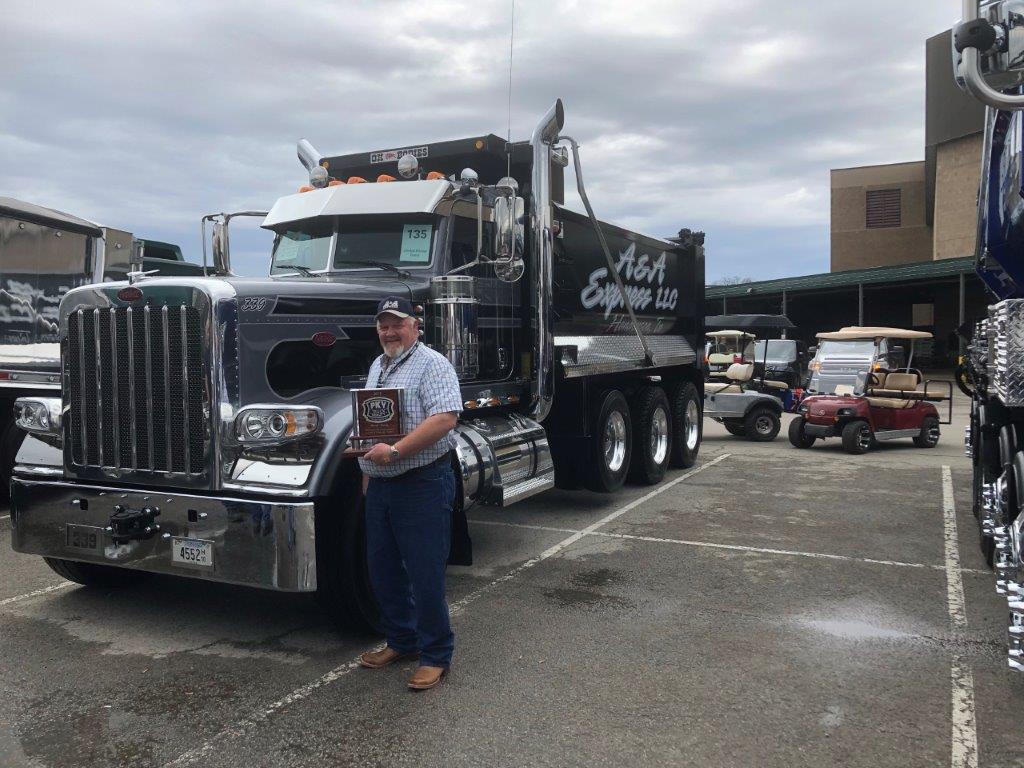 3rd Place – Limited Mileage Dump
Darrell Morgan
Truck: 2016 Peterbilt/389
Trailer: N/A